Famous BBQ & Combo Packages
Ride the Ranch Horseback Tour A relaxed 2 hour Ride in pristine nature on a 1500 acre private ranch with your our own cowboy guide. Our horses are well trained & friendly tour ponies. No traffic & cars, no dust, just prestine jungle trails. You will see amazing trees, howler monkeys, birds,iguanas, & amazing 360° views when you reach the top of the mountain. It's beautiful & laid back Costa Rican experience. Jump into the pool after the ride! WATCH OUR VIDEO HERE
Ride the Zipline!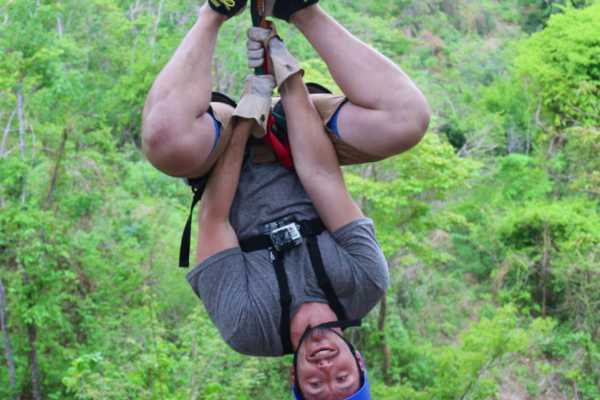 Canopy/Zip Line Tour We drive u up to the top of the mountain to the take off point with the best 360 % views of beaches & surrounding areas. Our Professional friendly bilingual tour guides are 100 % focused on ur safety & fun experience. We have the Highest safety std. In equipment & security. We give u a zip lining lesson before u fly on our pre zip cable to practice on before flying, so u feel totally relaxed & confident. Longest cable 1100 feet long from one hill top to another. 10 different lines zig zagging from huge tree to tree. 11 platforms in the jungle in trees & ground level. This canopy is unique & is more than just an adrenalin zip line u learn about the pacific jungle, the nature & trees,the animals & the costa rican culture along the way. You will see amazing animals such as howler monkeys, iguanas, exotic birds, large prehistoric trees and prestine tropical nature. Free transport & Pic ups anywhere in Tamarindo area.pls.adise your location. Base camp @ Black Stallion cafe has every thing you need. cafe & kitchen, Toilets, pool & relaxing garden area with plenty of parking. Defiantly Bring the camera for fun action pics. WATCH OUR VIDEO HERE
ATV Packages!
Ride on new ATVs with fun professional guides from Tamarindo to beautiful beaches 2hr. ATV tour,you can have a swim at the pool, so bring swim trunks. Have a juice, chillout & then return to Tamarindo & be picked up for our delicious gourmet BBQ.We will make sure you have a fantastic time. It's a 100% pura vida adventure / experience. Great for families & good friends.You will need a drivers licence & id.dont forget to bring it.
Ride new ATVs with fun pro guides to Conchal beach.Its a 2 hr. Tour on beaches,creeks & trails,see beautiful pristine tamarindo,Guanacaste nature. Then Zip on exclusive 10 platform canopy on Black Stallion ranch the 1st line is 380 meters from one mountain top to another,then fly down 9 other cables in a pristine tropical jungle with howler monkeys & amazing nature.After all this you Bbq @ the Black Stallion cafe.Our rustic Gourmet BBQ is a relaxed delicious Costa Rican dinner with deserts & drinks. This is a fantastic combo deal, all top quality activities @ a great price A valid ID and Driver License is required to ATV. We recommend closed shoes.